Our charity ambassador Jack gets muddy for QVH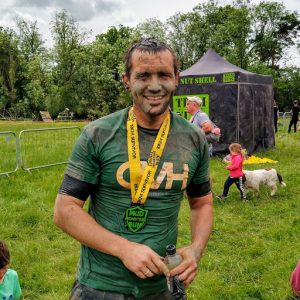 Actor Jack Ashton, best known for playing Reverend Hereward in BBC's Call the Midwife, took on a different role last Sunday as he headed up the Queen Victoria Hospital Charity team in the East Grinstead Mud Monsters run.
The event, which took place on Sunday 9 June, had participants navigating through mud pits and over obstacles across a 5km, 10km or 20km journey.
Jack Ashton, an ambassador for QVH Charity said, "It was a fantastic day and I really enjoyed it even though the course was a lot tougher than I was expecting! I have visited the hospital myself several times and I have seen first-hand the excellent care they provide to people with burns and to those who need reconstructive surgery. QVH Charity is instrumental is supporting this so I'm pleased to have been able to help fundraise for this great cause. It's something I'm very passionate about."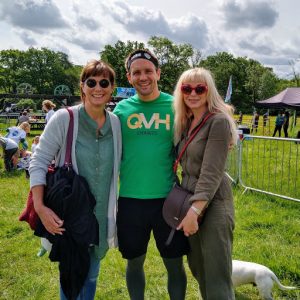 Jack was also joined by his partner, actor Helen George, and friend Fiona Dolman, actor in 'Midsomer Murders' who both provided plenty of encouragement and support to the entire QVH mudmonster team.
Camilla Slattery, Head of Fundraising for QVH Charity, said: "The donations we receive make a real difference at the hospital and we are so grateful to Jack and the entire QVH team for fundraising for us. They navigated through the cold water and muddy obstacles with amazing determination and there was such a fantastic atmosphere on the day. We are already looking forward to taking part again next year."